As Broker/Owner, Kathleen Driscoll has over 35 years of experience in the mortgage lending and real estate business. Kathleen can help you through all aspects of the home buying process. She was raised in the Bitterroot Valley, traveled extensively for 20 years as a military wife and served as a Ravalli County Commissioner. These life experiences give her great knowledge of the landscape, local government, and relocation issues that will help ease your move. Beginning with a passion for running her own business and the independence that comes with being a business owner, Kathleen started in Real Estate 26+ years ago. Our goal here at Driscoll Realty LLP is to connect/bond with people, listen to what you are in need of, and help accomplish finding the perfect property that best suits your needs!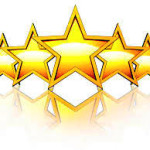 Testimonials:                                                                    All Five Stars!

 
I am so glad that my father (Hamilton resident of over 15 years) introduced me to you as "the best broker in Hamilton" when he decided to move into a retirement home. Your expertise made the transition stress -free for me.
Thank you for helping my father organize his move and get the house ready to sell.  Your patience in this matter is greatly appreciated.
As an out of town owner, I also appreciate the extra work that you did for me to facilitate repairs & correctly price the home for a quick sale.
I am delighted that the house sold over the listing price with three strong offers to juggle.
Thank you for your professional and efficient handling of the sale.
Cheers,
Ms. J. Keeley
Kathleen knows the Bitterroot Valley better than anyone. We have been looking for a home there for a couple of years and have sent her off on our wild goose chases on six different houses of interest. On each occasion, she thoroughly researched the property and worked closely with us throughout the process. She did the leg work no one else seems inclined to do. We finally settled on a place. Kathleen ended up doing both the buyer and seller's agent duties while only getting paid for our end of it. She's STILL working for us after the sale. If you're buying in Western MT, you won't find anyone better.
 Kevin D.  Oklahoma City, Ok  
Kathleen is an amazing lady and an extraordinary agent! My wife and I decided to purchase a home in the Bitterroot Valley while still living out of state. We found Kathleen's website and decided to give her a try. We are so glad we did! We had bought and sold another home previously in our previous location, and we could not believe the difference between what we thought were "good" agents and Kathleen. She out-shined them all! She was extremely helpful and went out of her way to help ensure our purchase and ultimate move to the Valley went as smoothly as possible. Most of our correspondence was via email or phone calls. She answered all questions almost immediately, or if she were out of the office, she would text to say she would answer as soon as she was back in her office. She went out to the property on three different occasions to take additional pictures and videos of the property for us, without our even asking for them. We felt as though she worked for us exclusively, and even though we knew she had other clients, it was hard to tell. She made us feel as though we were the only ones who mattered. After what seemed like months of correspondence, by the time we finally arrived in town and met her for the first time, it was as if we were meeting a dear friend we hadn't seen in years. After we had arrived, we discovered there was an unforeseen issue that caused the closing date to be postponed. As there was a popular event happening that weekend, all the motels had been booked, and we had no place to stay. But Kathleen was able to make a few calls and managed to find us lodging for a few days until we were able to close. She was a lifesaver! Not only that, but she took the time to give us a tour of the area, noting points of interest and helping our new location to feel truly like home. Oh………and she loves dogs!!!
We can hardly describe the gratitude we feel for the help Kathleen gave us in buying a new home. First, I would like to agree with everything the other posters. We have dealt with some agents in the past, and in fact had contacted a different agent before Kathleen. But after waiting several days for a simple question on a property, we felt we needed to look elsewhere. We initially contacted her via email on a Saturday, a day which, according to her website, her office was closed. Not expecting a reply until Monday, we were surprised and delighted when we received a reply later that evening. And that was just the beginning. Many other agents we had dealt with in the past made us feel as though they were doing us a favor by doing their jobs. Questions often went unanswered, and when pressed for a reply we were often told things like, "Oh, I thought my assistant was going to do that." Such was not the case with Kathleen. She answered each and every question as soon as she was able, and if she did not have an answer, she told us so, but then went about doing the research to find it for us.
"I have found Kathleen to be very knowledgeable and helpful. She worked her butt off to help me find what I needed. Working with her I realized that her background, insightfulness, and thoughtfulness was a huge asset in my property search. I would definitely recommend her to anyone searching for Real Estate."
Jeanne B. Stevensville, MT  
*****
"When I began looking for a new home, I contacted Kathleen. What a great idea that was! Kathleen listened to my needs & guided me through every process. She showed me homes that she knew within my price range instead of running me around to homes that were out of reach for me. She kept in touch through electronic media, phone, and in-office visits – keeping me informed on homes she knew I might be interested in, and new properties are just coming on the market. She was extremely accessible and extremely helpful. Together we were successful in finding my perfect home at the perfect price! I would recommend Kathleen to anyone looking for a property in the Valley! Not only is she a great person & easy to work with – she really knows her job, and was able to guide me through every aspect of finding and purchasing my new home. Thank you Kathleen!"
Patti W. Hamilton, MT
*****
"My husband and I were indecisive about selling our condo/rental we owned when we went to Kathleen for advice. She was friendly and professional and offered excellent advice. She went above and beyond her job when she helped us deal with our renters and for that we will always be thankful! Kathleen's genuine concern and love for her community is impressive and is something everyone can learn from. As one of Kathleen's clients, you are her priority. She is honest, fair, professional, and knowledgeable. We couldn't have asked for a better Realtor to sell our condo. By following Kathleen's advice, our condo sold in a month at a price we hoped for! We highly recommend Kathleen!"
Mark & Yvette S. Hamilton, MT
*****
"Kathleen made a difficult search easy. She was so responsive. Asked the right questions, learned what I was looking for, drove the 50-mile commute many times…Can't say enough good things. If you want to buy, Kathleen will help you find the right fit."
Melinda H. Corvallis, MT
*****
"Kathleen was very patient with me and found me the perfect home that fit my needs. She had all my questions answered promptly she made sure that the house was right for what I needed even know I didn't know exactly what I needed. She was very positive throughout the whole process she made a list of pros and cons for each location and assisted me and made my decision. Even after the sale was complete I had questions for her from the previous owners and Kathleen was more than willing to assist me in answering those questions by contacting the previous owners. Of course, I would highly recommend Kathleen's services!
Tim D-Missoula Mt
CONTACT US Driscoll Realty loves finding the right property for you! Allow us to serve you with the knowledge we have gained and maintained through the years.